Exciting news! In my previous post I did hint that something was maybe coming.
I had my first commission from the Guardian, in their Guardian Housing Network about a piece which makes the case for social landlords to take a role in facilitating childcare as key to removing a significant barrier to work for parents, especially mothers.
Receiving the commission itself was exciting and at first I felt the pressure that I had to find the material and do a good job at writing. I sourced the material thanks to great contributions from housing providers across the country and to the amazing work they are doing.
I spoke to New Charter operating in the Manchester area; to Peabody in London, and Family Mosaic in London and the South East. I also spoke to childcare providers operating in Birmingham, pressure groups and mothers for whom access to affordable childcare is key to be able to work.
As to the writing, that was the more stressful part, juggling between facts about unemployment, single mothers in social housing, the lack of affordable childcare in this country, Nick Clegg's recent announcements and commentary, quotes and examples from landlords.
The training from my London School of Journalism course was pretty useful to structure my thoughts and also my tutor's comments.
And above all, my husband's great editing and his analytical skills which came in handy to structure the headings better and allow me to find a thread for the story.
The end result was published today!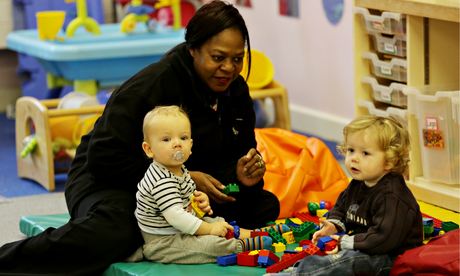 http://www.theguardian.com/housing-network/2014/apr/07/affordable-childcare-encourage-parents-work-housing-providers
So all in all, a great team effort with contributions from many people, some mentioned in the piece some behind the scenes.
And as a result, a published story that invites landlords to do more to help their communities improve their lives and those of their children. Something I am pleased I have played a role, in being discussed and accepted more.